Danger Danger Fans are the best !
Jokers Wild (Rich-vocals , Casey-drums, John-bass, Matt-guitar) Matt said they have all grown up on Danger Danger and the guys have been a big influence on him as a guitarist ---------Thanks Matt!
Kim with Steve and Bruno at the Waterbury show in Nov. of 99 -----Thanks Kim !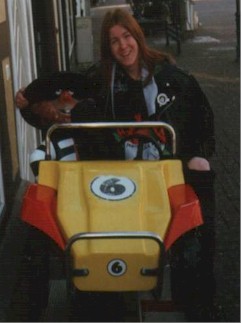 Haaret and his friend. (aren't they cute?) He is on his way to being a very accomplished songwriter. ------- thanks sweetie!